More than 25 camellia species are growing next to 800-year-old chestnut trees
The singularity of the chestnut trees growing at the Castle of Soutomaior mainly lies in their age. Some of them are about 800 years old. The space also has specimens of the monkey puzzle tree, sequoias, bald cypresses, Abies pinsapo species and Monterrey cypresses. The current layout of the garden and of the botanic park, which is one of the most important in Spain, date back to the 1780s, when the Marquises de la Vega de Armijo restored the estate to establish their residence. They transformed the corn fields into a garden, which nowadays is beyond comparison. The protagonist of the garden is a camellia specimen with 18 trunks growing from the tree base and with the largest trunk circumference in Galicia.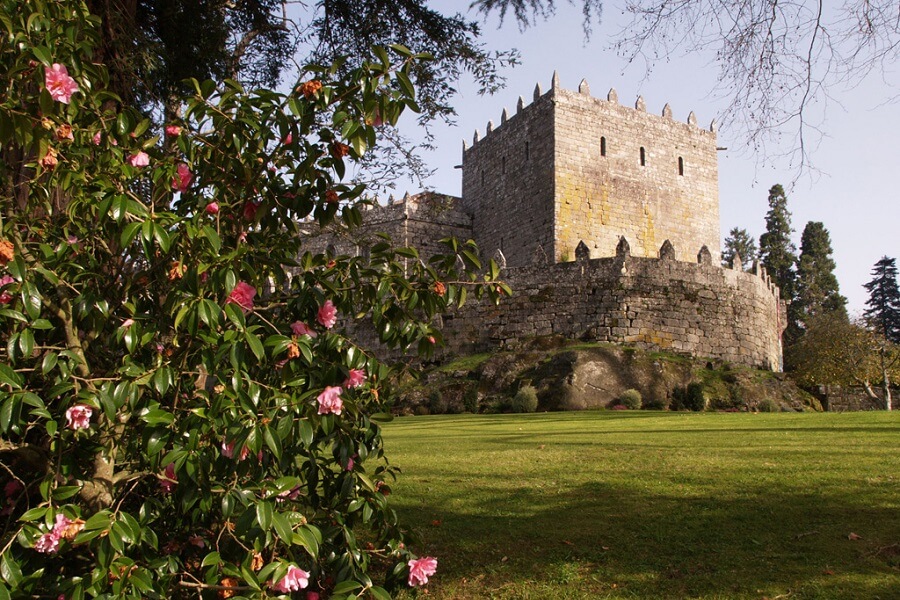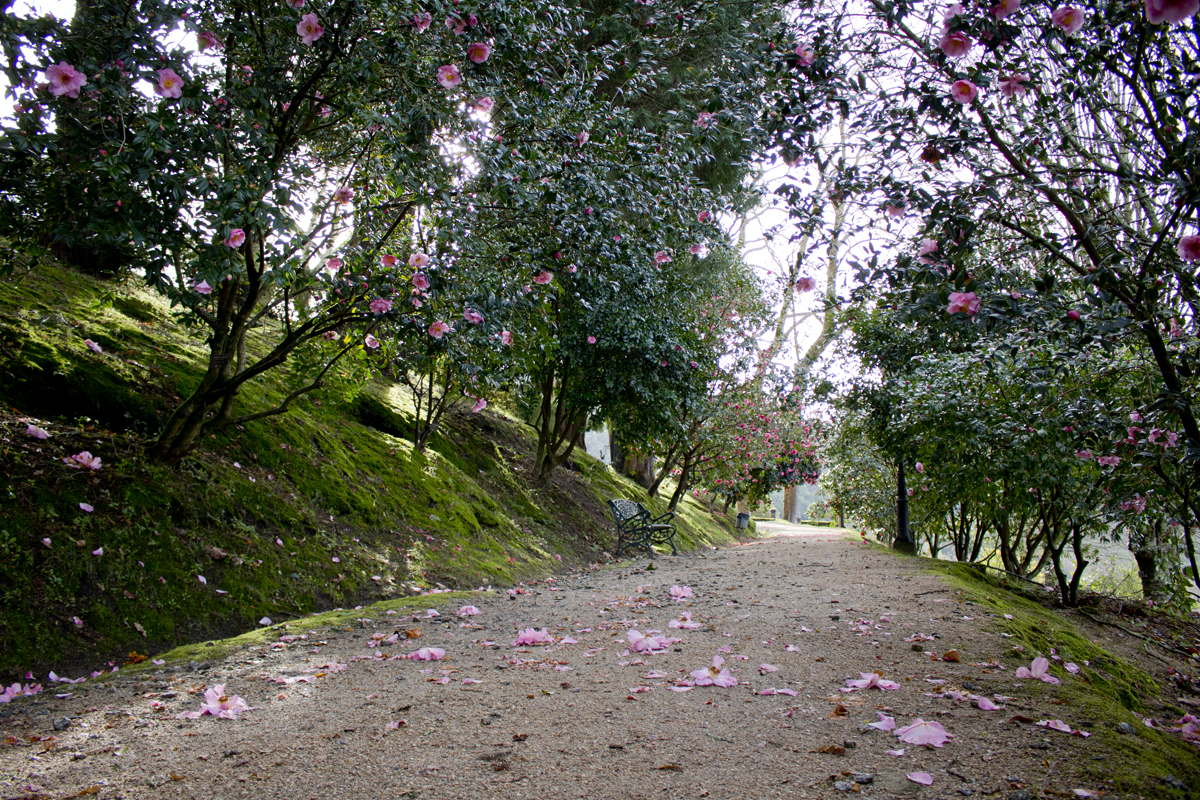 The good climatic conditions in this hill favoured the growth of palms and orange trees, as well as eucalyptus, chestnut trees, oak trees, camellias and giant magnolias, creating an almost unique environment in As Rías Baixas. In its 35-hectares there is a grapevine, a native wood, an orchard and a botanic park. A camellia collection was started after the acquisition of the garden by the Provincial Government of Pontevedra. At that time there were 19 camellia specimens growing in the garden, all of them belonging to the species Camellia japonica. Only a year later, new specimens from New Zealand, California, England or France were added. Today there are about five hundred camellia species planted in the garden.
In fact, the Castle of Soutomaior was designated as International Camellia Garden of Excellence by the International Camellia Society on the occasion of the International Camellia Congress held in China in 2012. There are 442 camellia specimens belonging to 25 different species planted in the botanic gardens and the surrounding areas. Apart from many hybrids, it is worth to mention the 19 Camellia japonica plants, dating from the 19th century. In this castle you can choose from three different itineraries: Camellias, Woods and Grapevines.