This architectural site, half medieval fortress, half palace from the 19 th century, is made up of two towers linked by a habitable building and a parade ground, surrounded by a double wall.
Its origin is tied to the figure of Paio Méndez Sorrede, back in the 12 th century, during the reign of Alfonso VII. Devised as a fortified building of military and defensive nature until the 15 th century, it coherently evolved, from a defense tower to a fortress with a double walled enclosure.
Its strategic location was not chosen due to the height or inaccessibility of the area, but due to the advantages offered by its hidden position in case of possible invasions by sea, to its capacity to manage the territorial lands and to the possibility of controlling communications in the province from South to North. These communications were established via Pontesampaio and would head to the interior crossing the banks of rivers Verdugo and Oitavén.

Museo de Pontevedra
PEDRO MADRUGA
Pedro Álvarez de Soutomaior, frequently known as Pedro Madruga, was the most peculiar figure linked to the castle. This structure became the base of his incursions in the 15th century, when the Casa de Soutomaior achieved its greatest splendor.
He became a legend for his intervention in multiple episodes of Galician history, such us the clashes with the irmandiños, the ecclesiastic hierarchy and other noble families. He was the one who ordered the reconstruction of the fortress after its destruction in the Irmandiño revolts, back in the 15th century, adapting it for the use of fire arms, for the first time introduced in Galicia.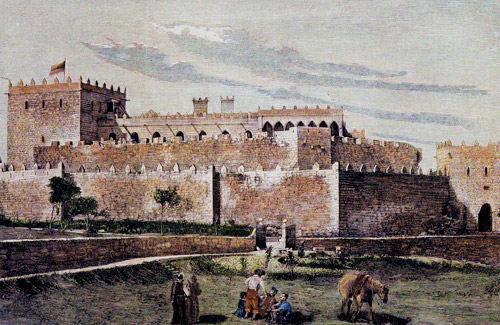 Gravado de Eugenio Vela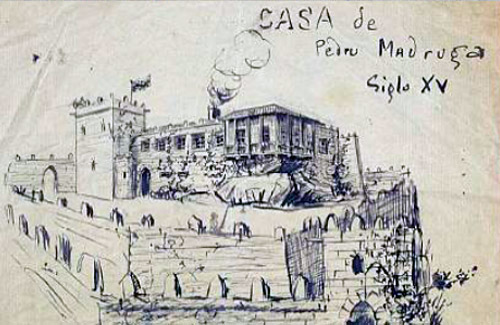 Museo de Pontevedra
RESIDENTIAL STAGE
After three centuries in decline and completely abandoned, by the end of the 18th century it was acquired by the Marquis of Mos, who made it his residence and put his coat of arms on the current Southern entrance.
In 1870, the Marquises of la Vega de Armijo converted it into a summer residence, transforming it into a Neo-Gothic palace in which the chapel and the ladies' gallery stand out. They were also responsible for the creation of the park and the gardens surrounding the castle, aimed at taking long walks, especially when they received the visit of Alfonso XII.
Their heir, María Vinyals and her husband, Dr. Lluria, built a nursing home in the surrounding area of the castle ─which nowadays houses an Inn─ as well as a mechanical sawmill and a mill to transform it into a model farm. But their political activities made them lose the property at the beginning of the 20th century, favoring the progressive abandonment and deterioration of the fortress.
In 1982 the Diputación de Pontevedra (Provincial Council of Pontevedra) acquired the castle and the surrounding properties, carrying out a complete restoration of the complex, although keeping the original structure for cultural purposes.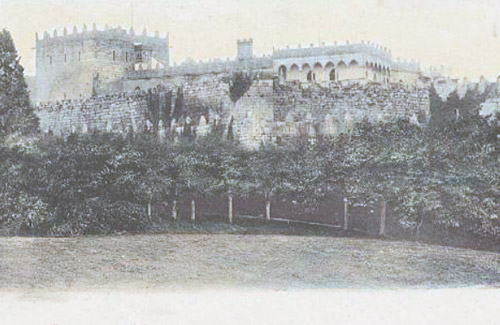 Museo de Pontevedra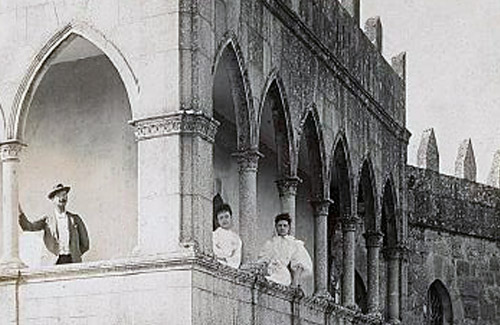 Soutomaior Castle's Galería de las Damas (Ladies' Gallery), circa 1890-1907. Museo Sorolla