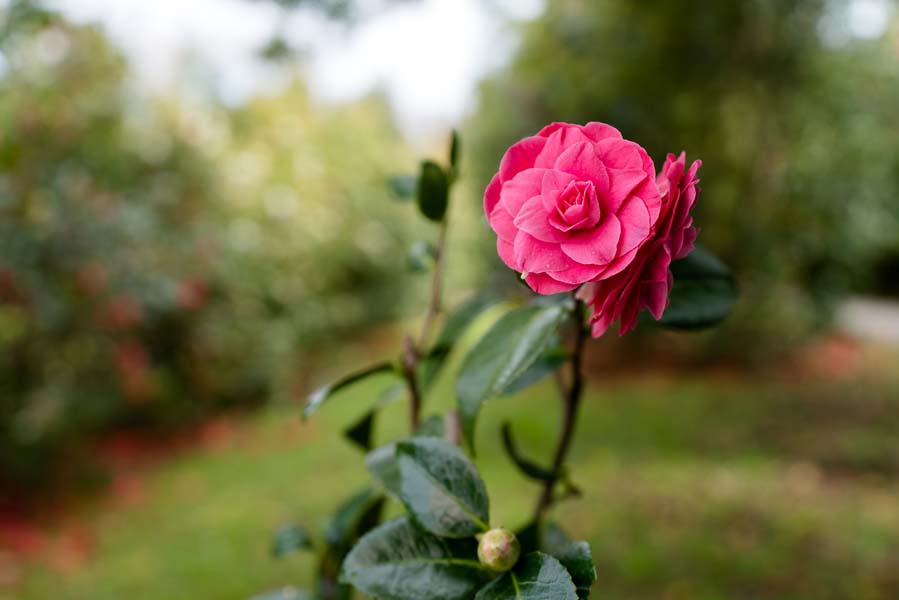 Camellia japonica 'María Vinyals'
It is a red formal double flower. In March 2020, the Garden of camellias with a woman's name was inaugurated with this camellia.
This cultivar is a tribute to María Vinyals, a prominent social activist and pioneer of feminism in Spain, who also left her mark on history with works in several fields.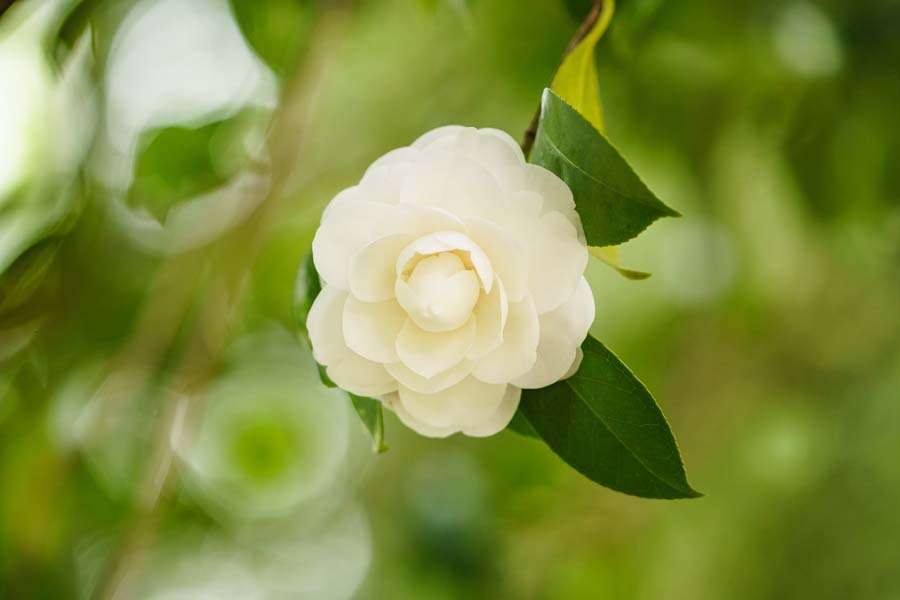 Camellia japonica Monumental camellia tree dating from the 19th-century
When the Deputación de Pontevedra acquired the castle and the estate, the botanical park already had 19 camellia specimens of which 18 have been preserved which are among the oldest in Galicia. Among them, it is worth mentioning the monumental camellia tree, which has the largest trunk perimeter in Galicia and a crown diameter of 15 metres.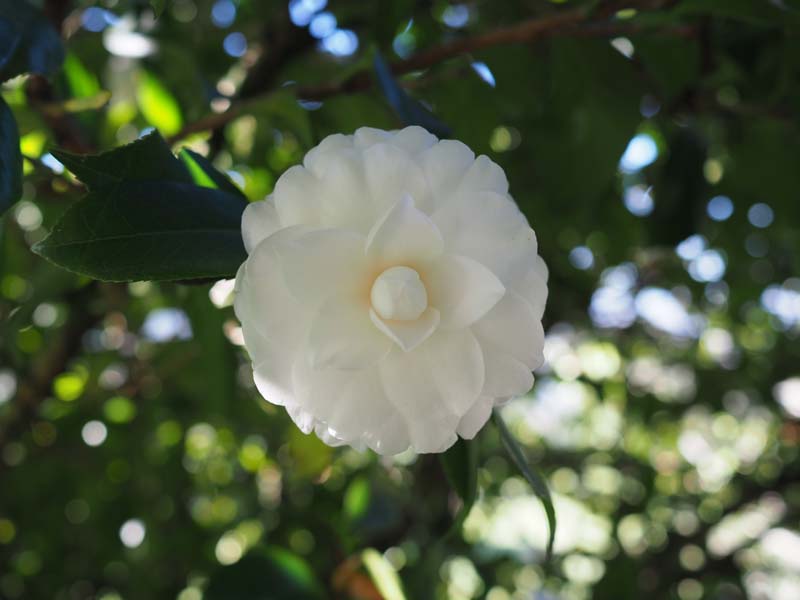 Camellia japonica 'Alba Plena'
The Soutomaior Castle's collection includes several specimens of this camellia variety, Coco Chanel's favourite one. She even used it as her brand image. That is why it is one of the most popular camellias in the world, and among the first cultivars introduced in Europe. It has full white formal double flowers, ranging from medium to large size.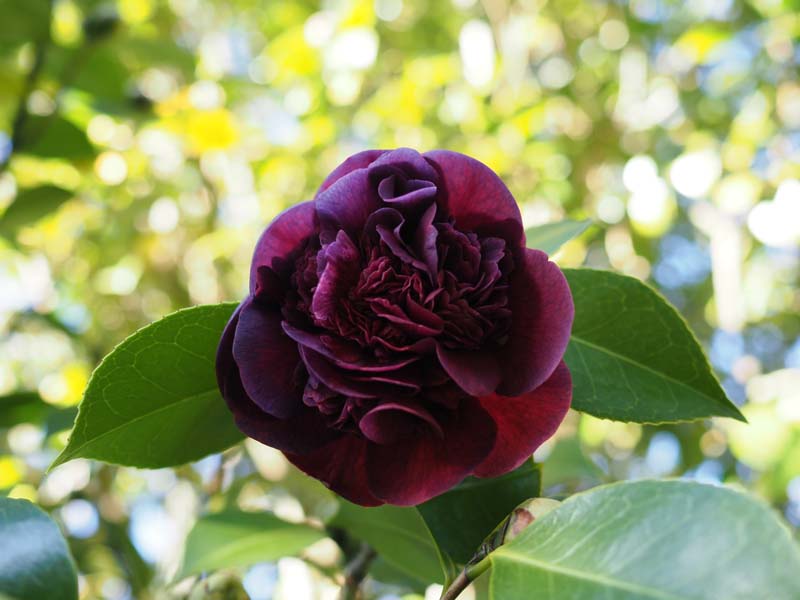 Camellia japonica 'Sangre de Pichón'
There are three specimens of this Galician cultivar growing in the castle. It was originated by Diego Maciñeira in Torre de Lama, Mañón, province of A Coruña (Spain).
This anemone-shaped flower is medium in size and about 9 cm in diameter. It has a striking colour, ranging from deep red to dark garnet.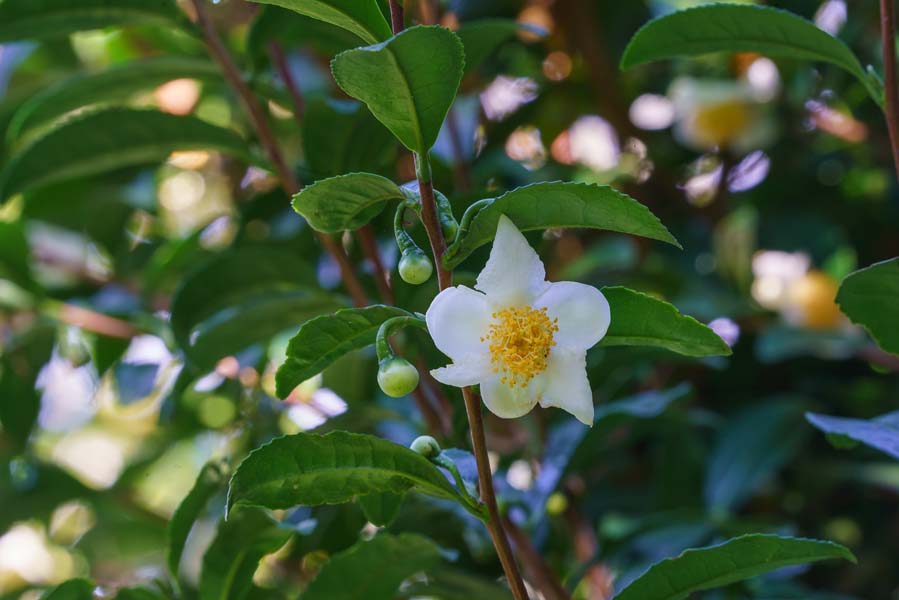 Camellia sinensis
C. sinensis blooms at the end of August. It has small, simple, white flowers, but the most remarkable feature of this plant is its leaf, which is used for tea production.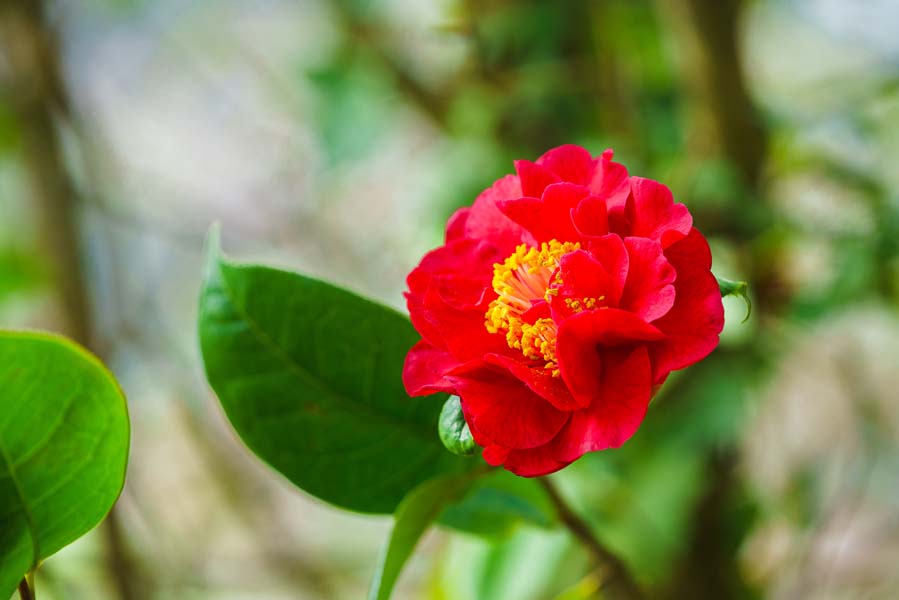 Camellia reticulata 'Dr. Clifford Parks'
This cultivar was originated by Dr. Clifford Parks, in North Carolina in 1970, and was added to the Soutomaior Castle's collection in 1986. C. reticulata is characterised by its large semi-double flowers, although it may develop peony flowers, and sometimes even anemone flowers. Its colour is orange-red.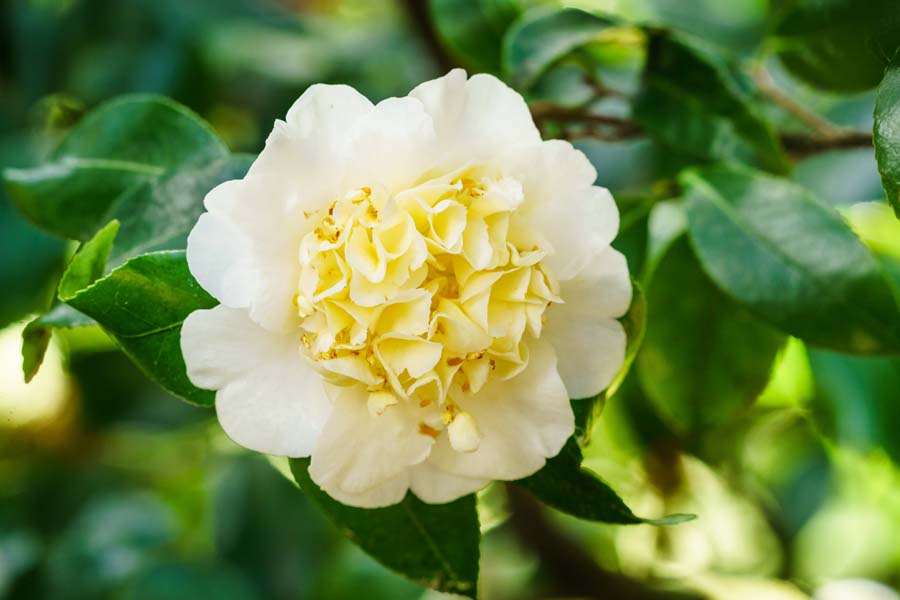 Camellia x williamsii 'Jury's Yellow'
This variety was raised by L. Jury in New Plymouth, New Zealand.
The botanical park has two specimens of this kind next to the fountain of A Marquesa. Its flower has anemone form, is medium in size and creamy yellow.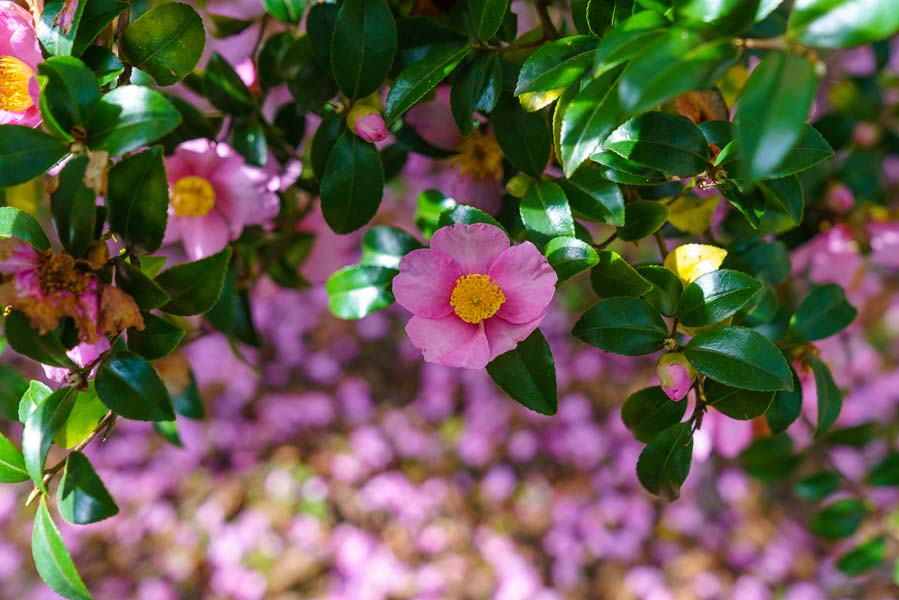 Camellia sasanqua 'Rosea'
Its fragrant flowers, simple, medium in size and pink in colour, stand out. This species is also highly appreciated for its seeds, which are used to produce oil.
The Soutomaior Castle's collection has several specimens of C. sasanqua, which signals the arrival of autumn, since it begins to bloom in late summer.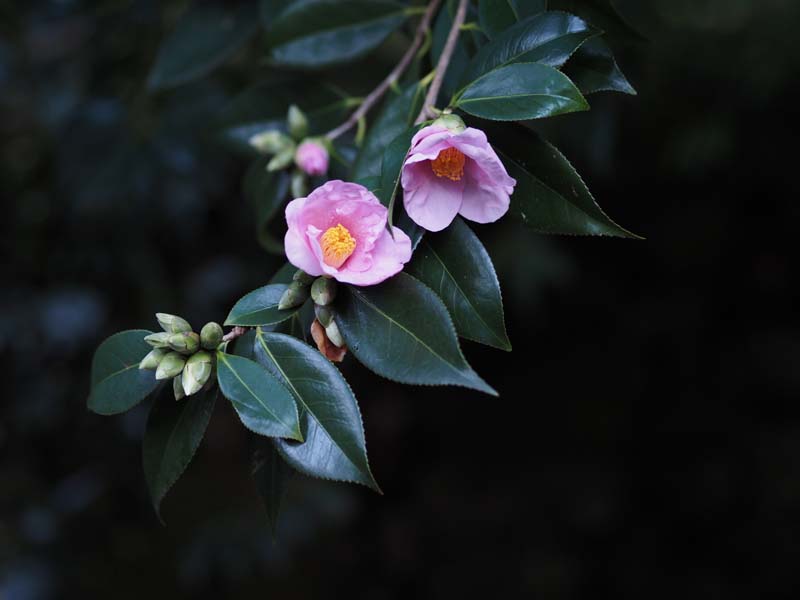 Camellia wabisuke 'Tarôkaja'
The Wabisuke species comprises a group of Japanese hybrids of very ancient origin. Its flowers are fragrant, pink, medium-sized and simple in shape. The main specimen of this species growing in the garden is just over 30 years old and is planted next to the shed.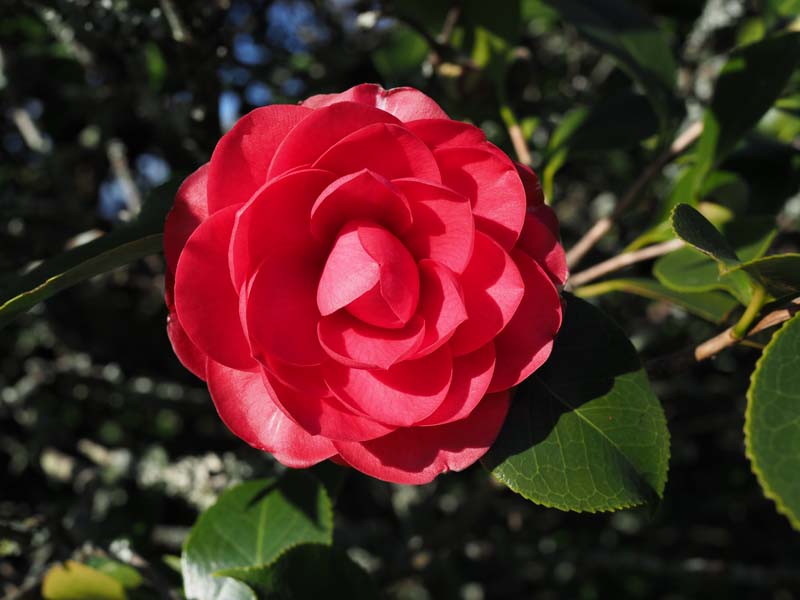 Camellia japonica 'Eugenia de Montijo'
This cultivar was originated by Diego Maciñeira in the mid-20th century. It was named after Eugenia de Montijo (a 19th-century Spanish aristocrat and empress of the French as wife of Napoleon III) because of her importance and influence on fashion in the early 1960s.
It has typical camellia flowers: medium-sized, deep red in colour, formal double and with many perfectly imbricated petals. Moreover, it blooms profusely. This camellia has been part of the Soutomaior Castle's collection since 1986.