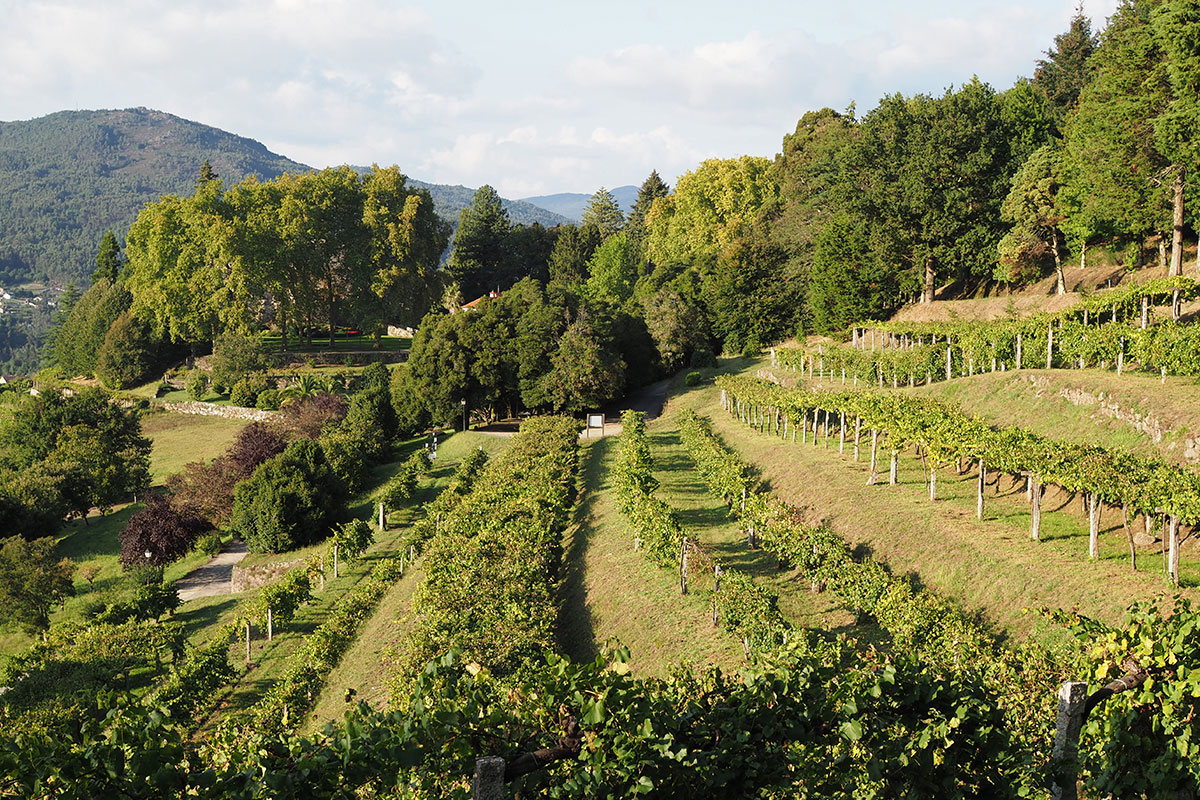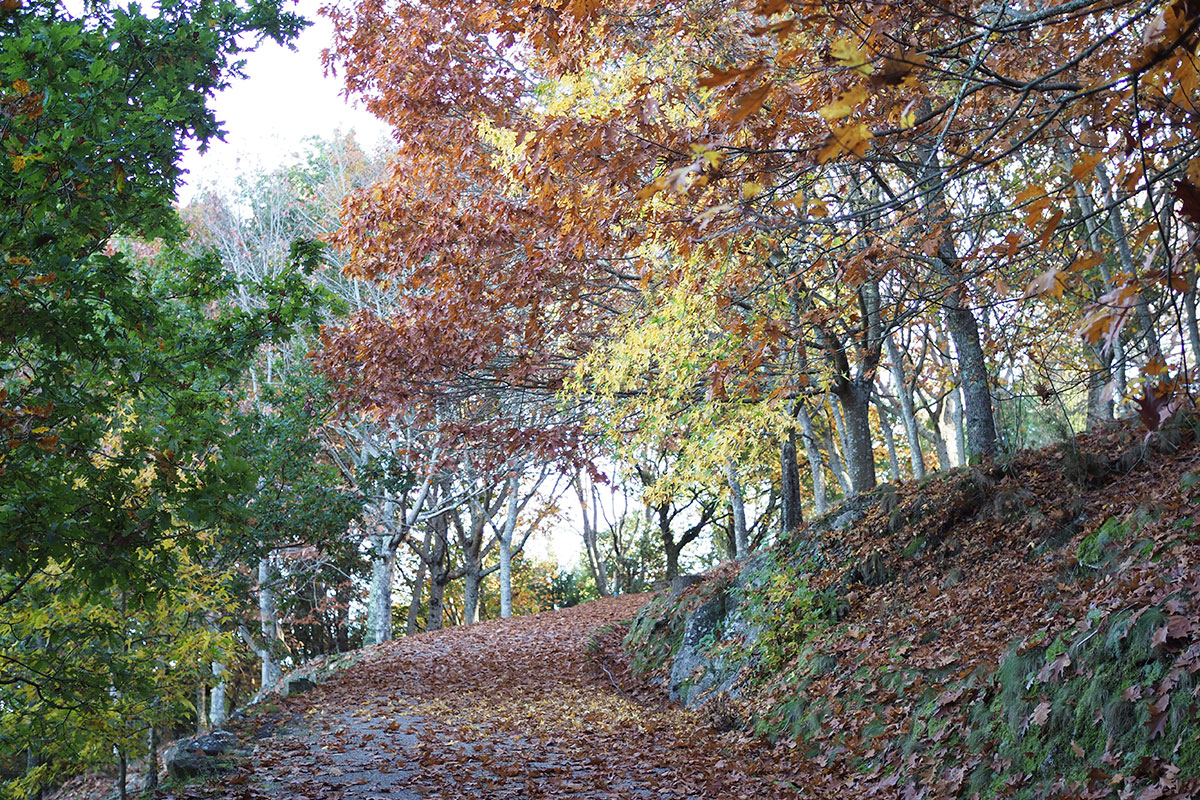 There are three options to really get to know this beautiful and historical castle and its surroundings, which, with their 25 hectares, are considered the largest botanical garden in Galicia. Turned into routes, there are three itineraries that go through the castle's camellia garden, the vineyards or the surrounding forest. Let's discover them one by one:
Camellias. This Eastern flower that floods the landscape with color is the undisputed star of the garden. Next to 800-year-old chestnut trees, the camellias can be counted by the dozens. There are up to 25 different varieties, of different colors, sizes and shapes, which accompany us from the very beginning of the stairway access to the park. When we start our way back to the castle, the ancient trees come into sight, trees that once had the privilege of being the first camellia plants in Galicia. Their antiquity adds appeal to the camellia-framed garden which, since 2012, has been recognized as an International Garden of Excellence. In terms of seniority, there is a clear winner: the Camellia japonica from the 19th century, the oldest in the entire park. In total, more than 200 camellias sway with the walker who, after leaving behind a camellia-lined entrance, discovers, between different shades, the reticulatas or the longicarpas.

The vineyards. Wine is an important part of As Rías Baixas' idiosyncrasy and, in this case, the Soutomaior area is renowned for the high quality of its Albariños. When entering the vineyards of the castle, one can discover very different spaces: a central one, showing an almost garden-like planning, and another steeper one at the end of the property.
The forest. This less fertile and less deep soil is transformed into a natural carpet: so is the forest land of Soutomaior. Large and hilly at the beginning, this itinerary has a mix of camellias and forest species so that the transit from the garden to the forest is very smooth. San Caetano chapel, a small creek and beautiful views accompany the walker, who receives shade and shelter from all kinds of species: ornamental shrubs, chestnuts, oaks, pines, eucalyptus, sweetgum, arbutus or laurels that rival each other, and all of them seem to win.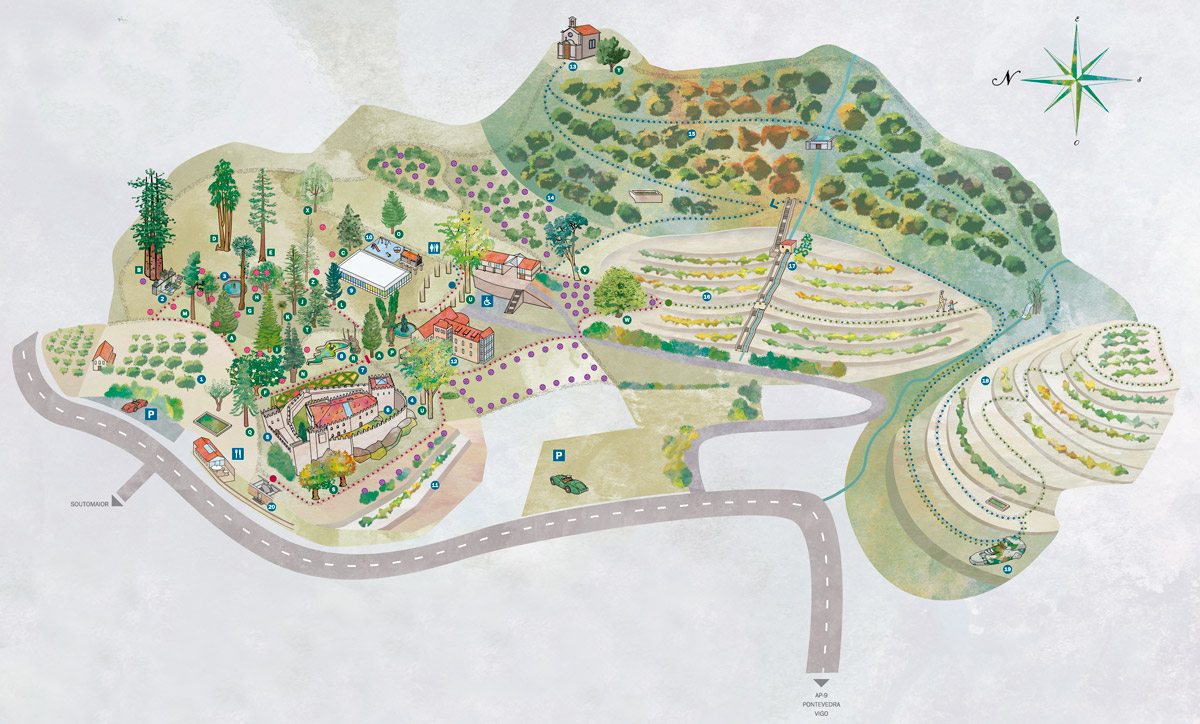 Turismo Rias Baixas